Different markets, perfect solutions
---
Our three main business units cater to a unique mixture of markets and opportunity areas. ESL Smart Solutions helps businesses and individuals shape the future, Financial Solutions provides safe and reliable transactions in investment banking, and Cloud Solutions creates an easy, integrated alternative in the newly emerging storage and remote access market.
BUSINESS MARKET FOCUS: SMART
Making life smarter
We change the way you live and work
---
ESL Smart Solutions designs and builds solutions for three key markets:
Our smart solutions create smart homes and workplaces through the Internet of Things. Control your doors, lighting, heating products from one easy-to-use dashboard with automated event notifications.
The Internet of Things allows for the development of smart solutions that support and enhance the care and lifestyle of people who need assistance living in their own home. Our products and services enhance new and existing patient care products by offering discrete and remote monitoring capabilities. Rest assured knowing that our EventMan Cloud™ will take action when necessary.
We are living in the fourth industrial revolution. In manufacturing, information captured through IoT will change the way decisions are made and increase operational effectiveness. Our scalable and flexible solutions integrate seamlessly into your existing assets, streamlining your manufacturing processes. Remotely monitor your assets in the field and schedule just-in-time maintenance, increasing product performance, workforce optimisation and customer satisfaction.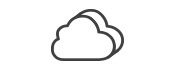 BUSINESS MARKET FOCUS: CLOUD
Cloud storage that delivers more
A cloud platform that makes your data work for you
---
ESL Cloud Solutions is focused on leveraging the power of EventMan® by creating value-added solutions for the data you generate and consume in the connected world.
Although EventMan® can be integrated with an existing cloud solution, with ESL Cloud Solutions our end to end integration can give you a fast start to doing business through the Internet of Things.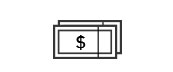 BUSINESS MARKET FOCUS: FINANCIAL
Banking-grade Systems Integration Solutions
For the Investment Banking industry
---
ESL Financial Solutions has an enviable track record in the Investment Banking industry, having been a partner of choice for a number of leading investment banks for many years. Our extensive experience and the way we do business has earned the trust and respect of our clients. We provide highly-skilled resources and fully-formed project teams for your systems integration projects, with a particular emphasis on middle- and back-office post-trade processing solutions.